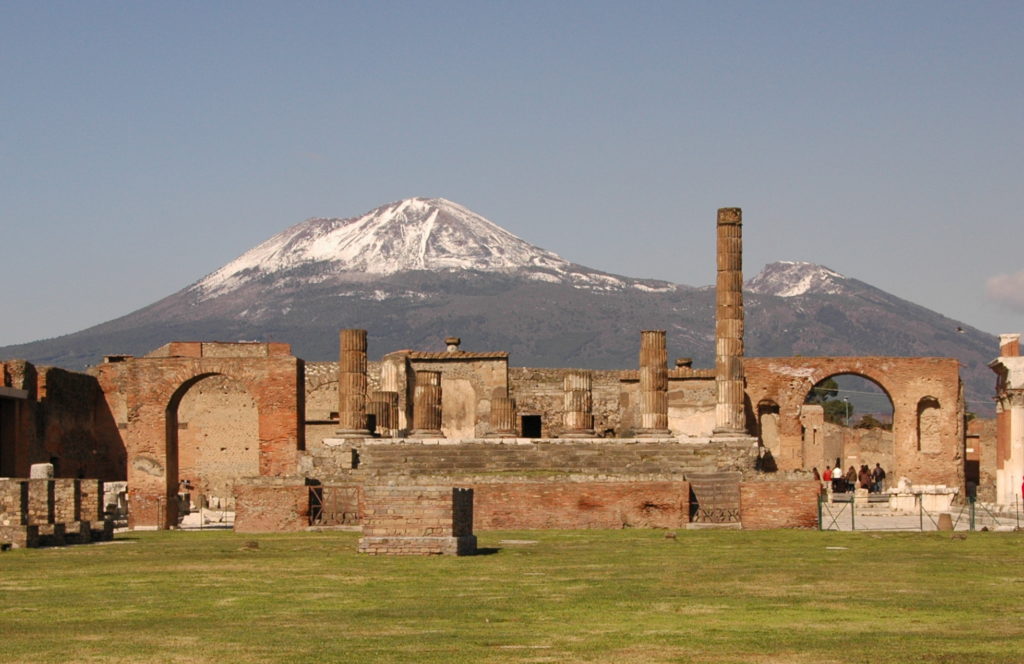 It was a hot, scorching August day in the Roman city of Pompeii. Hundreds of people had gathered for the annual festival for Vulcan, the god of fire. Cato and Valentina stood on the beach where a massive bonfire had built. They hoped that Vulcan would be merciful and wouldn't let their crops be burned by fire. Around Cato and Valentina visitors joyfully celebrated with dancing and singing.
Suddenly, the ground shook. Cato and Valentina's attention turned to Mt. Vesuvius, which was the home of Vulcan. Immediately, debris and lava blew and blasted out of the top of the monstrous mountain, now an active volcano. Mt. Vesuvius was an angry beast. Frightened visitors desperately sprinted for their lives. Since their carriage was at their house, the married couple tried to make it back for an escape. 
"Valentina, pack up the valuables while I ready the horse," Cato yelled. "Let's not worry about the valuables. I'll help you prepare the carriage. We need to get the hell out of here as swiftly as possible!" shrieked the aghast Valentina. They left not a moment too soon. Their house and the other houses in the area were struck by massive rocks and swallowed by the molten lava. Although Cato and Valentina got out of the city alive, many of their neighbors were buried alive. Cato cursed Vulcan while Valentina wept for the many lost lives. The once magnificent city of Pompeii lay in ruins.