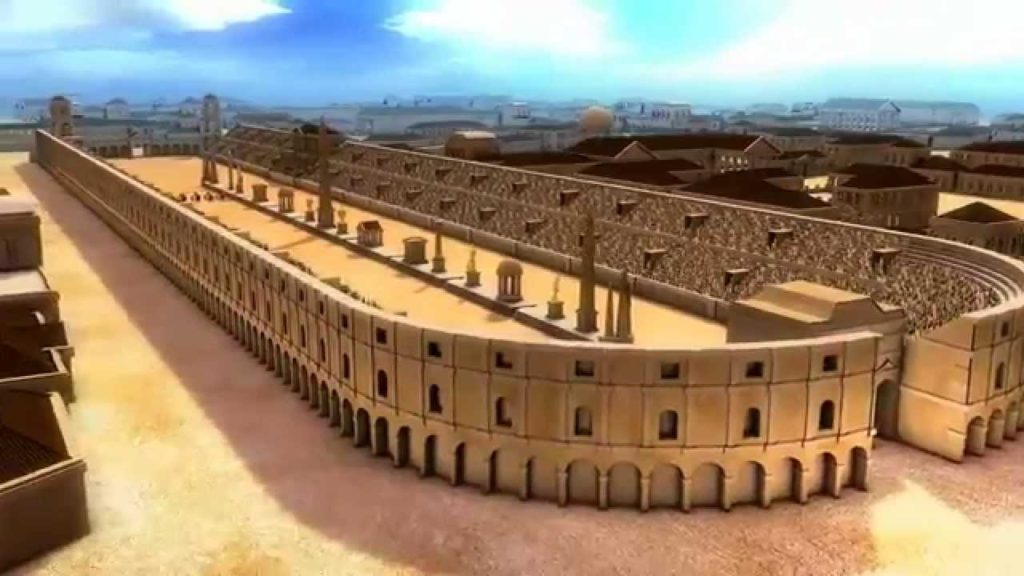 By Gabriel Dillingham
November 19, 2018
Aricus' helpful parents, who brought him to Circus Maximus, were excited. It was his ninth birthday, so his parents took him to the big event for a gift. Because Aricus had been before, you would've thought he wouldn't have wanted to see it, but he wished to sit in the inner-field seats that were in the middle of the stadium. His dad used to be an old chariot rider, so he wanted to show Aricus up close. Inside the Circus Maximus, Aricus pridefully rushed in front of his parents. He was happy that his parents brought him to the Circus Maximus.
The irate losers who had lost the devastating round before aimed to crash into somebody forcefully for revenge. While the frightened boy was running across, a horse as black as the night sky pulling a chariot hit Aricus on purpose! Underneath the blazing sun, the hostile, harsh, and haughty losers swerved into a fence and people jumped out of the stands and attacked the corrupt and sinister evil doers. The horse escaped the chariot and trampled people to death. There was gore and mayhem at the Circus Maximus! They received their revenge, but they were about to pay.
Aricus' mom and dad loudly gasped because there was fatal destruction everywhere. In the middle of the monumental stadium, the losers who had done bad deeds were hung by Roman guards. His parents were looking forward to this trip, but it was actually a disaster. "Even though I got hurt, this was still pretty exciting!" yelled Aricus. "Good. Let's just start home and relax and eat," stated Aricus' parents. His mom and dad were still surprised because of all the carnage.