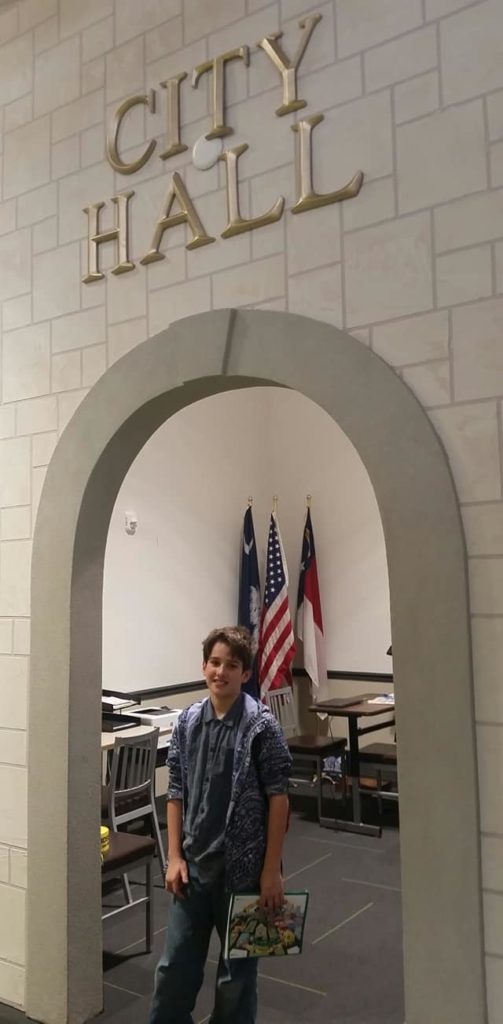 By Gabe Dillingham
January 22, 2020
While other people were taking winter break, we were busily preparing for BizTown, which is a place that prepares students for working at a business and helps them to be smart with money. My brothers, my homeschool friends, and I went to Kernersville for three days to prepare for BizTown in Charlotte. We had to fill out a workbook, which taught participants who to write checks, make deposits, and deal with money wisely.
In January, the big day had arrived. My two brothers worked at competing banks, and I was the CFO of City Hall. I had to bill people, pay my employees, and pay bills also. I had a lot to do. There were at least 12-20 different businesses, but in City Hall, the jobs were Mayor, CFO, clerk, notary, police, and mail carrier. There were different periods in which some people ate lunch, some worked, and some shopped, so the town could keep a productive flow. The mayor got to choose the two best employees and the best business, which turned out to be my brother Zeke's bank, Woodforest!
The event was one of the best days of the "school year," and I'm sure I want to do it next year. I learned many important lessons, both life lessons and money lessons. I'm glad I went to BizTown. Who knew financial literacy could be so fun?