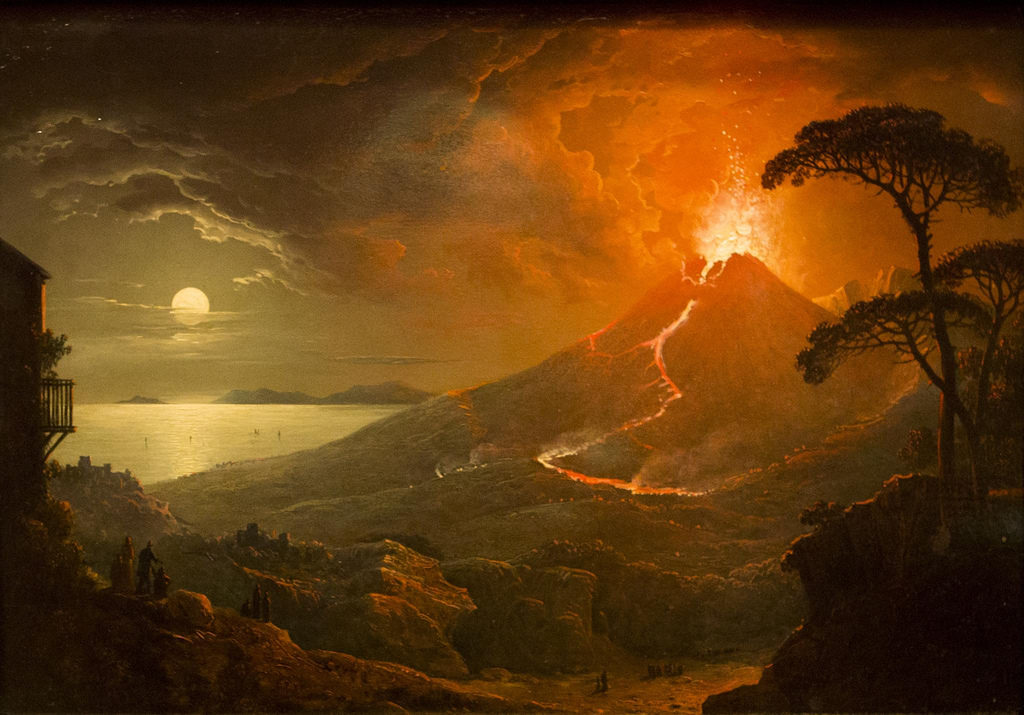 February 19, 2020
By Zeke
As the shimmering sun shone down, Atticus and Antonia were enjoying their vacation in the Roman city of Pompeii. Atticus, who was a lavishly wealthy tax collector, had brought his wife to the beautiful bay town. In August a festival was held to commemorate the god Vulcan, so they had chosen this time to visit.
When the celebration was over, Atticus and Antonia packed up their belongings. Suddenly, great earthquakes started to shake the land. Because the trimmers happened all the time, the couple didn't think anything of it. Out of nowhere, they could hear erupting and exploding outside. Mt. Vesuvius, the place where Vulcan dwelt, was spewing molten lava out of its top. "We need to get out of here, Atticus!" screamed Antonia frantically. "I don't know if we can make it on foot. Either way, let's run!" he remarked.
When they sprinted outside, Atticus's blood turned cold as he gazed at the billowing bunch of smoke that was black as night. It was rising out of Mt. Vesuvius like a serpent. Luckily, there was a spare horse out front. As they rode away from the ash-covered city, the frightened pair heard wailing and moaning from inside the smoke. Their vacation was ruined, but they made it out alive.